Starting a new business or trying to grow a small business can be overwhelming when balancing finances, operations, and marketing. With over 99.9% of companies being considered small in the United States and over 60 million people employed by small businesses, you have likely encountered the challenges and triumphs of filling multiple roles within an organization. Below, we have included some strategies to keep your marketing plan balanced and on track to achieve growth. After all, if you are not growing, you are shrinking in today's economy.
Know Your Numbers
Creating an effective marketing plan requires a good business plan. The first number to consider is how much revenue needs to be generated. This figure should cover overhead expenses, cost of goods sold, labor, marketing, and the profit margin you want to achieve. Usually, there are existing industry reports and market studies that aid in planning realistic and achievable goals. The first item on our agenda is to establish and evaluate existing revenue and profit margin versus desired revenue and profit margin.
Pro Tip: Businesses should budget 5%-7% of their gross revenue to sustain their market position and 8%-12% if they want to grow their revenue.
Know Your Target Market
Identifying your target market before creating a brand and story is crucial to ensuring the message is reaching the right audience. An existing business can rely on previous data to determine the target market while a new business will need to research market and demographic studies to determine its target. The customer profile should contain age, gender, location, occupation, marital status, socioeconomic status, lifestyle, behavioral patterns, psychological influences, and how they communicate.
Pro Tip: We recommend identifying at least three target markets to create diversity in the revenue stream.
Know Your Story
Creating a brand or story creates consistency in the marketing content. It also creates unity within the organization. Customers are 23% more likely to choose a business with consistent branding over a company without cohesive branding. These elements that should be a part of your brand style guide: mission statement, vision statement, core values, color palette, typography, logo, slogan, and any other specific graphics or shapes.
Pro Tip: If a business uses different employees or vendors to complete marketing tasks, issuing a brand guide ensures consistency across all platforms and mediums.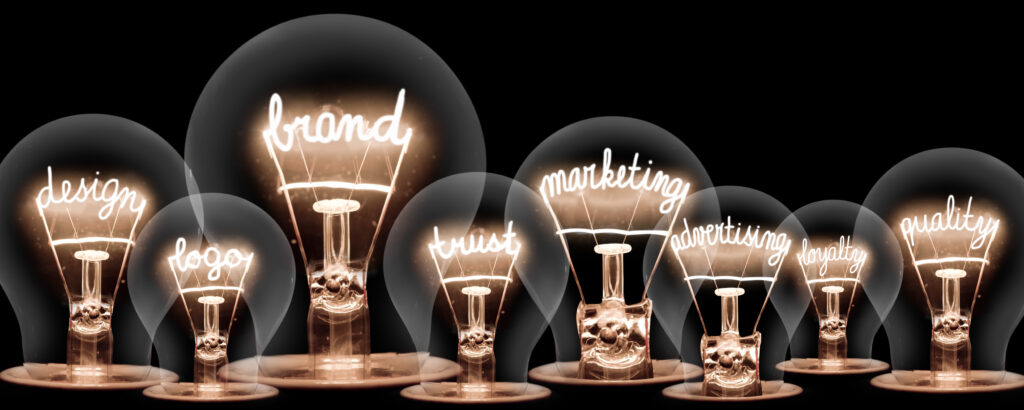 Build Your Platforms
After establishing what you do, who you serve, and who you are, it is time to tell the world! We recommend starting with a website and a Google listing. The next step is to add email campaigns and networking platforms that are most relevant to the target markets as previously identified. Some of the most popular networking platforms are Facebook, Youtube, and Instagram. There are many others to choose from that may be more appropriate for your target market.
Pro Tip: The scheduling of your digital content is essential in reaching your audience, and each platform has a different peak traffic time.
Know Your Metrics
Establishing key performance indicators for your marketing strategy allows you to know the return on investment. There are several ways to track performance. Usually, there are metric reports within the platforms. When performance indicators are in the strategic plan, it will help decide what analytic tools are most appropriate for your business.
Pro Tip: We recommend a monthly review of metrics to identify market shifts and adjust the course before it is too late.
We have shared some of our secrets to help you succeed. Now you may be wondering how you will accomplish it? Small businesses may find it challenging to budget full-time marketing personnel. Frequently they find that a marketing agency fits their budget. Another benefit of hiring a full-service marketing agency is there is not as much to manage as compared to hiring multiple vendors. Our firm is experienced in working with small business owners who are growing and do not have the resources to take it to the next level. If you are interested in expanding your marketing program, contact us today!